Subaru has an exciting new global architecture that is paving the way for the reinvention of its lineup, one by one, and the 2018 Crosstrek is the next contender. Subaru boasts a 90% new Crosstrek for 2018 that will feature a lower center of gravity, utility style sheet metal, exemplary driving dynamics, and a whole lot more.
The crossover body style has been all the rage with new car buyers of late, so the Crosstrek being the epitome of the crossover vehicle puts it at a great initial standing. The exterior styling may be modest, but it's a reflection of the versatility and encompassment that it has to offer. The Crosstrek now has a lower profile, an all-new face, and a wider space at the rear for better access to the cargo compartment.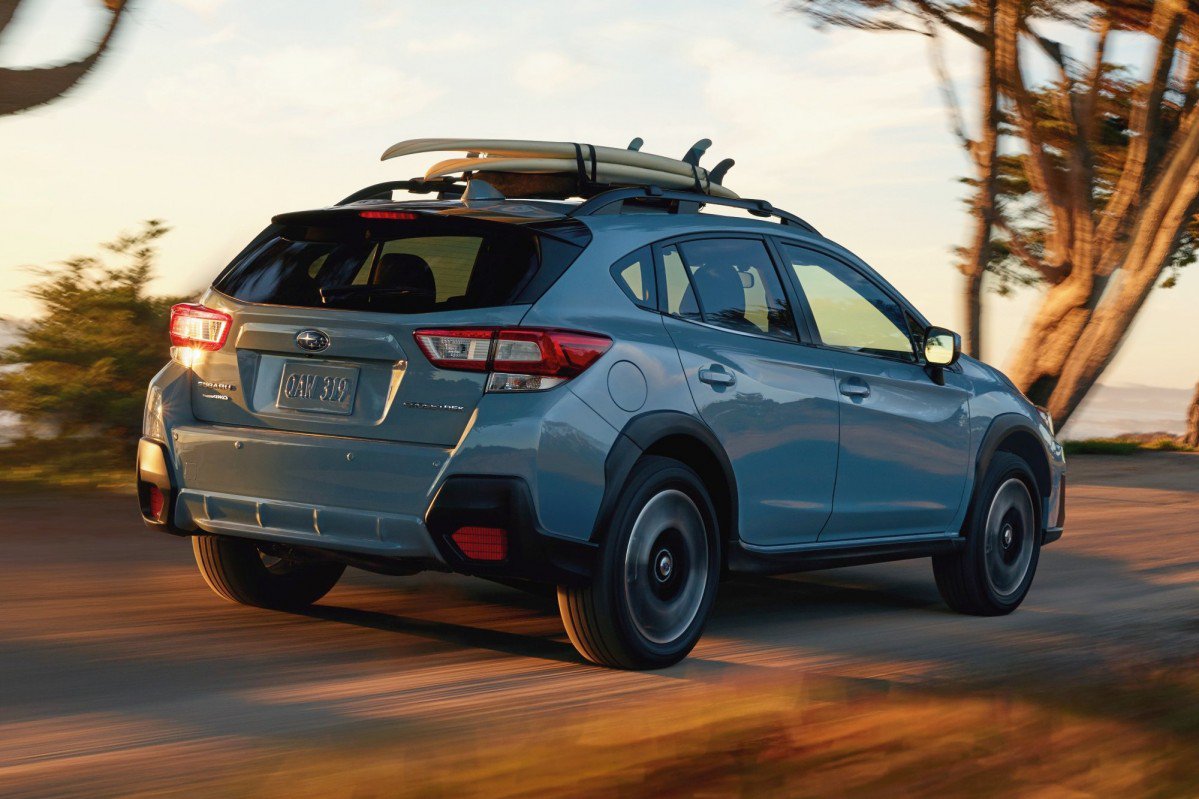 The Crosstrek is now quite small, yet it's surprisingly spacious. The new instrument panel is clean and concise and provides easy access to the controls and the center stack of infotainment and climate control. In addition, the Crosstrek's multimedia features include standard Apple CarPlay and Android Auto connectivity and "Near Field Communication" to simplify Bluetooth pairing of smart phones. Subaru is also making the "EyeSight" system, which includes Adaptive Cruise Control, Automatic Pre-Collision Braking and Lane Departure and Sway Warning, available on the Crosstrek. Blind Spot Detection with Lane Change Assist and Rear Cross Traffic Alert are also still available.
The Crosstrek's driving dynamics are impressive even on gravel roads, which can be just as tricky to negotiate as ice and snow-covered roads, which makes it a worthy competitor of small off-roaders. The new architecture offers increased stiffness, which improves the ride and handling, also makes the Crosstrek safer in a crash since it can absorb more energy.
The fuel economy is 27 miles per gallon in the city and 33 mpg on highway for combined rating of 29 mpg. The CVT gets better fuel economy than the manual transmission available, but towing capacity remains at a healthy 1,500 pounds regardless of transmission. All-wheel-drive is standard across the Crosstrek line.
For those who want the off-road capability and upscale features- but in a smaller package at a more manageable price, the Crosstrek is going to be the crossover SUV for you. Once again, Subaru has set a new standard with the release of their all new 2018 Crosstrek.
Read More